Credit Manager, Outdoor Products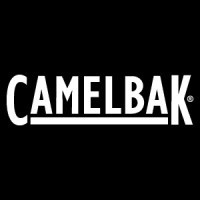 CamelBak Products LLC
Anoka, MN, USA
Posted on Wednesday, September 20, 2023
Job Description
Vista Outdoor is seeking a Credit Manager to oversee the credit granting process. Their main duties include assessing potential customers' creditworthiness, conducting reviews of existing customers and optimizing company sales. For business units, including Foresight, QuietKat, Bushnell and Gold Tip.
This position reports to the Credit Director and is based out of our Anoka, Minnesota office.
As the Credit Manager, you'll have the opportunity to:
Assure timely collection of monies due to corporation.
Monitor and report on deviations from credit standards.
Assure timely and accurate invoicing.
Required to ensure the balancing of A/R to the G/L on a regular basis
Manage cash application making sure all cash receipts are applied properly
Assure that the companies standard template regarding invoice sample is in place for every customer
Conduct credit checks on all customer, establish and manage limits
Make recommendations to improve quality of invoicing and collection procedures.
Weekly reporting of invoicing totals/aging totals/cash receipts/invoice adjustments
Bankruptcy filings, Collection placement, Sales delegations, Balancing A/R
Monthly reporting of area performance
Key account collections and sales review (L/C—payment terms)
System process and review, Key account risk/financial review, Special Projects as assigned
Credit Manager will be required to manage a staff of 5 to 7.
You have:
Bachelor's Degree
A minimum 10 years or related experience in credit and collections.
Superior spreadsheets skills and a good knowledge of Microsoft Excel.
Excellent written and verbal communication skills are a must.
Knowledge and understanding of D&B reporting is required.
Managerial skills and experience are a must.
Knowledge of ERP software is a plus.
Pay Range:
$93,300.00 - $145,900.00
The actual annual salary offered to a candidate will be based on variables including experience, geographic location, education, and skills/achievements, and will be mutually agreed upon at the time of offer.
We offer a highly competitive salary, comprehensive benefits including: medical and dental, vision, disability and life insurance, 401K, PTO, tuition reimbursement, gear discounts and the ability to add value to an exciting mission!
Our Postings are not intended for distribution to or use in any jurisdiction, country or territory where such distribution or use would violate local law or would subject us to any regulations in another jurisdiction, country or territory. We reserve the right to limit our Postings in any jurisdiction, country or territory.
Equal Opportunity Employer Minorities/Females/Protected Veteran/Disabled