POD Coordinator - Bell-Giro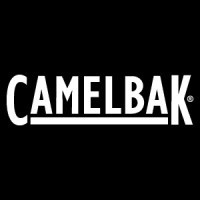 CamelBak Products LLC
Rantoul, IL, USA
Posted on Wednesday, September 20, 2023
Job Description
JOB OVERVIEW
The Distribution Coordinator coordinates and keep records of all outgoing shipments. They prepare shipping documents and make sure that orders have been filled correctly. The Distribution Coordinator assists internal customers with non-routine inquiries concerning order status. This position works closely with the sales force to provide tools to service customers. They rely on instructions and pre-established guidelines to perform functions of the job.
This position reports to the Senior Manager, Distribution Order Management and is based in our Rantoul, IL location.
As the Distribution Coordinator you will have an opportunity to:
Enter delivery/shipment data.
Pull-up product orders from SAP following data program procedures.
Coordinate and determine orders processing thru automation. Starting the replenishment process.
Route orders thru customer TMS systems.
Check status of processing using the Numina system.
Responsible for order processing to ensure we hit customer p/u dates and requirements.
Releases orders.
Follow-up on order status using SAP tools and communicates status to appropriate personnel.
Responsible for all delivery status and correcting any abnormalities.
Maintain order records, files, and documents.
Address and label packages, look up and compute freight or postal rates, and record the weight and cost of each shipment.
Liaison between Customer Service and Warehouse.
Maintain/clear the ready-to-ship report and research all outstanding orders to ensure report is kept current.
Schedule carriers for pick up.
Help Coordinate immediate shipments.
Enter all non-manifested shipments into computer so as to accept them as shipped.
Sort and file shipped orders by division and ship date.
Prepares bill of lading, and shipping documents to meet customer/custom standards.
Responsible for tracing and proof of delivery. File claims with Carriers.
Monitor failed delivery reports.
Assists Department Supervisor/Manager and other shipping coordinator as required.
Basic Data Entry.
Collect data/research through Excel/SAP to problem solve/prevent problems.
Interrupt vendor route guides and communicate w/ appropriate personnel.
Route shipments using individual customer/vender guidelines.
Ownership of customer requirements to insure no financial loss of EBS through Charge backs and/or addition shipments.
Customer Chargeback reconciliation/verification via creating/maintaining excel spreadsheets.
You have:
High school degree or equivalent required. Some college preferred.
Minimum of 2+ years' experience in a general office environment required
Good math skills
Strong proficiency with MS Office applications, primarily Word and Excel
SAP order entry/order processing experience desirable
Automation/Numina system experience desirable
Prior experience with maintaining database integrity desirable
Experience & knowledge of "RF" Inventory systems a plus
Previous 5S or Six Sigma background a plus
Excellent data entry skills
Excellent interpersonal, time management and communication skills
Strong customer focus
Careful attention to detail and accuracy
Ability to establish and maintain productive and effective interactions with multiple departments
Ability to manage multiple tasks and work independently within deadlines
Pay Range:
$14.90 - $21.06
The actual annual salary offered to a candidate will be based on variables including experience, geographic location, education, and skills/achievements, and will be mutually agreed upon at the time of offer.
We offer a highly competitive salary, comprehensive benefits including: medical and dental, vision, disability and life insurance, 401K, PTO, tuition reimbursement, gear discounts and the ability to add value to an exciting mission!
Our Postings are not intended for distribution to or use in any jurisdiction, country or territory where such distribution or use would violate local law or would subject us to any regulations in another jurisdiction, country or territory. We reserve the right to limit our Postings in any jurisdiction, country or territory.
Equal Opportunity Employer Minorities/Females/Protected Veteran/Disabled