Forklift Operator-1st Shift-Bushnell-Olathe, KS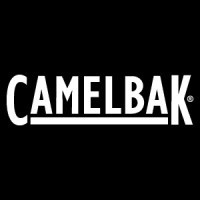 CamelBak Products LLC
Olathe, KS, USA
Posted on Wednesday, September 27, 2023
Job Description
Responsibilities:
Operate forklift equipment (various types)

Receives and processes product into warehouse

Pick and pack product to fulfill orders

Prepares product for shipment

Assists with other projects as required

Assist production assembly department as needed
Knowledge/Skills/Abilities:
Must be forklift certified; or willing to become forklift certified

Working knowledge of RF gun

Basic understanding of a Distribution Center

Comfortability with heights

High attention to detail and accuracy

Good reading and comprehension

Strong interpersonal skills

Ability to receive coaching and feedback

Basic Computer skills

Excellent attendance record

Safety awareness
​Physical demands:
Regularly stand, sit, walk, and work from heights from floor to 30 feet high

Frequently lift and shift boxes weighing an average of 25-50lbs with a maximum of 65lbs throughout a full shift of work
Perform physical activities that require considerable use of arms, hands and legs. Moving of whole body to lift, reach, grasp, balance, and stoop when handling warehouse materials for an extended period and/or an entire work shift.
Requirements:
Specific vision abilities include close vision, distance vision, peripheral vision, depth perception, and ability to:
-Speak clearly and actively listen
-Read, comprehend, and carry out all work instructions
-Write simple correspondence
-Ability to count
-Careful attention to detail
-Work effectively in a team environment
-Work autonomously and maintain productivity and quality standards
-Be reliable and have good work attendance
-Possess a positive attitude with a work ethic of the highest degree
Environment:
Exposure to noise, dust, and climate changes
Hours/Compensation/Benefits:
Hours: Tuesday-Friday (10- hour shifts 7am-5:30pm)
Compensation: $18.50/hr.
Benefits: Medical, Dental, Vision, Disability, Life Insurance (Day one). 401K, PTO, PTO Buy, Tuition reimbursement, stock option & EAP.
Pay Range:
$16.54 - $23.37
The actual annual salary offered to a candidate will be based on variables including experience, geographic location, education, and skills/achievements, and will be mutually agreed upon at the time of offer.
We offer a highly competitive salary, comprehensive benefits including: medical and dental, vision, disability and life insurance, 401K, PTO, tuition reimbursement, gear discounts and the ability to add value to an exciting mission!
Our Postings are not intended for distribution to or use in any jurisdiction, country or territory where such distribution or use would violate local law or would subject us to any regulations in another jurisdiction, country or territory. We reserve the right to limit our Postings in any jurisdiction, country or territory.
Equal Opportunity Employer Minorities/Females/Protected Veteran/Disabled