USFWS - Taxonomical Data Management Intern - Part Time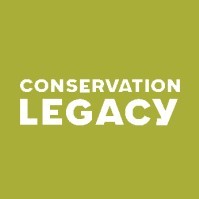 Conservation Legacy
Data Science
Remote, OR, USA · United States
Posted on Saturday, August 26, 2023

Category
Individual Placement/Internships
Additional Locations
test, Arizona,
Title: Taxonomical Data Management Intern (1 opening)
Start/End Dates: September 25, 2023 – June 28, 2024 (anticipated dates)
Stipend: $350 per week stiped + $100 per week housing allowance (+Education Award)
Term: 40 weeks, Part-Time (25 hours per week)
Reports To: Cinthia Eichhorn (USFWS Regional GIS Coordinator)
Location: Remote work
Status: 900-hour AmeriCorps Service Term
Benefits: AmeriCorps Education Award $3,247.50; Public Lands Corps Certificate*; both with successful completion of the internship.
Summary:
Arizona Conservation Corps (AZCC):
Arizona Conservation Corps, a program of Conservation Legacy, aims to continue the legacy of the Civilian Conservation Corps of the 1930's. AZCC is focused on connecting youth, young adults, and recent era military veterans with conservation service work projects on public lands. AZCC operates programs across Arizona that engage individuals and strengthen communities through service and conservation. AZCC has program offices in Flagstaff and Tucson.
United States Fish & Wildlife Service (USFWS):
The U.S. Fish and Wildlife Service, working with others, is responsible for conserving, protecting, and enhancing fish and wildlife and their habitats for the continuing benefit of the American people through Federal programs relating to migratory birds, endangered species, interjurisdictional fish and marine mammals, and inland sport fisheries. As part of its mission, the USFWS is charged with enforcing Federal Wildlife Laws and Protecting Endangered Species.
Serving the U.S. Fish & Wildlife Service, the GIS/Data Management group handles the day-to-day management of GIS and digital assets for over 40 National Wildlife Refuges serving and helping behind the scenes by building mobile data collection apps, consulting on data management activities, and making data accessible.
Position Summary:
The Data Management Intern will help the USFWS with data management of their online species databases. This intern will be a "digital detective" helping discover the correct taxonomic lineage of the current USFWS species database, will review and quality check wildlife and plant species naming standards, and coordinate with biologists to review the updates. They will help with USFWS digital archives and survey databases as well. This intern interacts directly with USFWS systems that release datasets to the public. The intern will use sites like GBIF https://www.gbif.org/ and ITIS https://www.itis.gov/ to ensure the biological naming classification is up-to-date and provide web-based evidence links. The intern's work will be featured on the left-side navigation species tab on the Southwest Region's National Wildlife Refuges websites, such as https://www.fws.gov/refuge/havasu/species. This position will help the intern become more familiar with the business records side of conservation biology.
This is a remote, computer-based, indoor position at the intern's preferred location.
Essential Responsibilities and Functions:
Work with a team to track down taxonomic naming provenance in FWS Species data system.
Set-up a system for using GBIF templates and Darwin Core metadata for survey projects and developing training for this system.
Work with the team to quality check data in the survey database and archive systems.
Participate in the USFWS Data Management Community of Practice and meet USFWS staff from all divisions and levels in the agency.
Trainings will be provided in Drupal, SharePoint, and APIs of USFWS systems.
Required Skills
Minimum Qualifications:
Bachelor's degree, or undergrad students in their senior year.
Experience in library science or business data systems, web research, Python and R.
Physical Requirements:
To successfully perform essential functions, the individual is required to sit, stand, walk, speak, hear, etc. May be required to stoop, kneel, crouch or crawl for significant periods of time and be able to safely lift and carry 50 pounds on a routine basis.
Reasonable accommodations may be made for qualified individuals with disabilities to perform the essential functions.
Participant Essential Eligibility Requirements:
Participation and Expedition Behavior:
Work effectively as a member of a team despite potentially stressful and difficult conditions. This may require problem solving on an interpersonal or group level as well as a willingness to accept differences.
Contribute to a safe learning environment, no harassment of others for any reason.
Willingness and ability to complete all aspects of the program including conservation projects, education, training, and national service. Members must commit to participating in all crew/team activities, including service days in local communities where applicable.
Effectively communicate ideas and concerns as they arise directly to supervisors, colleagues, and organization staff.
Appropriately represent AmeriCorps, Arizona Conservation Corps, and the U.S. Fish and Wildlife Service at all times.
Safety and Judgment:
Effectively communicate danger to others in the form of either a warning of danger others may be encountering or a notification of personal distress, injury or need for assistance. Must be able to do so at a distance of up to 50 meters and in conditions with limited visibility or loud background noise such as darkness or high winds.
Effectively perceive, understand, and follow direction by others so that you will be able to successfully execute techniques to manage hazards.
Stay alert and focused for several hours at a time while traveling and working in varied weather conditions.
Respond appropriately to stress or crisis.
If taking prescriptions medications, participants must be able to maintain proper dosage by self-medicating without assistance from others.
Environmental Ethics:
Learn and practice 'Leave no Trace' techniques.
Substance Free:
In accordance with a drug free workplace, alcohol and drugs are prohibited while participating in AmeriCorps and program activities and while on organization property.
For more information on the U.S. Fish & Wildlife Service, please visit their website at https://www.fws.gov/.
For more information about Arizona Conservation Corps, please visit https://azcorps.org/. Arizona Conservation Corps is a program of Conservation Legacy.