Head of Global Customs & Transport Logistics (all)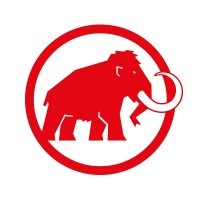 Mammut
Operations
Wolfertschwenden, Germany
Posted on Friday, August 4, 2023
To ensure reliable, cost efficient, yet sustainable supply of global transportation capacity with minimum customs/duty & tax impact meeting agreed service levels for our fast-growing business.
Do what you love:
Lead, develop and grow talent in the Customs & Transport team, conduct efficient planning. Train and educate a team of internal and external experts for Customs & Transportation.
Global Customs tasks:
Manages customs & duties requirements and optimizes supply network regarding duty payments in close collaboration with Product Development, Sourcing and Finance & Controlling.
Verify and release customs tariff numbers.
Organize and oversee customs preferential documents, ensure customs declaration related to import and export trade regulations.
Manage Duty & Tax audits and be single point of contact for all Tax & Duty authorities in Europe and steer global collaboration with the Regions in North America and Asia.
Ensure authorization and contractual regulations related to our Bonded Warehouse facilities are up to date.
Transport Logistics:
Identify potential and implement measures to further enhance and optimize routes and transportation modes whilst implementing our Corporate Responsibility (Net Zero) targets, enabling differentiated Supply Models for our fast-growing business.
Prepare, analyze, and negotiate best route and rates (reviews and approves all freight terms and agreements) for inbound and outbound flows on a Global level.
Oversee and monitor Global shipments meet agreed service levels and initiate corrective actions (Control Tower)
To continuously monitor, check and improve all customs & transportation processes based on agreed Performance KPIs
Play to your strengths:
Completed apprenticeship in office management with relevant professional experience or studies with focus on logistics
Experience in a comparable position preferred
Knowledge in Customs, Transport & Purchase Order Management Systems (i.e. Format, OSCA, ERP)
Deep knowledge of all relevant import and export regulations of the customs and foreign trade
Professional experience in the international import and export business
Solid knowledge of logistical and business management processes
Initial experience in staff management desirable
Organisational strength, ability to work in a team and customer orientation
Confident appearance towards external service providers and internal interfaces
Confident language skills in German and English
IT affinity and confidence in the use of MS-Office
At Mammut:
Attractive compensation and benefits package:
13 month salary divided into vacation and Christmas bonuses
30 days vacation
Contribution to company pension scheme and VWL contracts
Employee discounts (also for families and friends)
Access to discount portals
Possibility of 3 days educational leave
Flexible working hours
Employee events
Exciting and varied activities
Fast decision making processes
Internal and external training & coaching
Modern company equipment with digital orientation
Intensive training and support
A familiar atmosphere in a motivated and qualified team