Service Technician - Bike Source - Charlotte, NC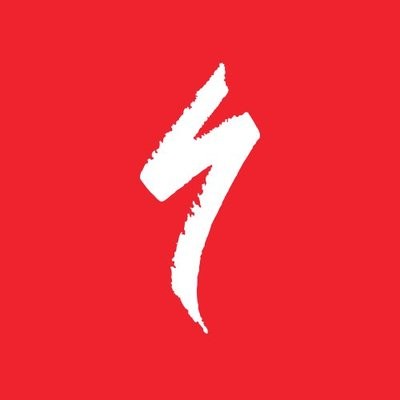 Specialized Bicycle Components
Charlotte, NC, USA
Posted on Tuesday, May 2, 2023
ABOUT SPECIALIZED
Innovation has guided our every decision since 1974. As more riders of all ages get on the roads, trails, and streets than ever before, we're here to do the best work of our lives to push the greatest human powered machine into the future each and every day. We're a team of barrier-breakers, disrupters, and problem solvers. We're committed to building a diverse and inclusive workforce where every teammate can succeed as we inspire riders everywhere.
In Company Owned Retailed, we strive to be a transformative, inclusive, authentic, rider focused, and collaborative team that creates the best bikes and delivers world class rider care attention. Simply said, we provide quality in our products and to our riders at every interaction and are looking for a teammate to be a part of this growing team. Reach out – we're here to help you build your career at Specialized.
JOB SUMMARY
A Service Technician is the front line and point person for our brand to the rider and encourages successful, profitable retail by taking their technical expertise to the next level as a driver of outstanding in store brand experiences. A Service Technician works directly with riders, both present and remote, to identify and locate the goods, services, and experiences needed to provide solutions quickly and frictionlessly to keep them riding longer and better. Service Technicians work collaboratively and hands-on with staff and local riders as a host, mentor, brand advocate, and technical service ace. The Service Technician provides exceptional rider service; enhances rider satisfaction; and aids in meeting sales and profitability goals.
HOW YOU'LL MAKE A DIFFERENCE
Meeting and making a connection with riders, asking qualifying questions and listening to riders' needs, then giving options and advice on meeting those needs from a pre-set service menu or tune ups and a la cart service.
Speak authoritatively on technical matters as they relate and pertain to our bicycles; be the expert
Assists customers in an enthusiastic and courteous manner; provides "wow" customer service.
Responsible for properly taking in all service work and setting and exceeding rider expectations, including correctly filling out service work orders, scheduling an appropriate number of repairs
Advises and assists customers with their product/service selection without bias.
Develops and maintains knowledge expertise of all merchandise in department to effectively assist customers with accurate information; keeps current as new product lines are introduced.
Assists with bike sales with technical consulting, and any other bike floor duties as needed.
Deliver best in class rider-service that ensures ongoing service and high levels of rider satisfaction
General cleanliness standards are set at store opening, maintained throughout the day, and reset at close of business, including light janitorial duty
Proficiency in Lightspeed point of sale systems and store operational websites
Regular, dependable attendance and punctuality
WHAT YOU NEED TO WIN
Passion for cycling and the Specialized brand
Excellent communication with the ability to effectively interact with riders and team members
Must be able to work as business dictates which includes weekends
Ability to stand for extensive time periods; while occasionally walking, kneeling, or reaching
Able to lift at least 50 lbs. or more and use proper lifting skills
TELL ME MORE
Industry leading Employee Purchase program
Medical, dental, vision, and life insurance*
Morning/evening rides with team
*For eligible employees
Here at Specialized we believe that bikes have the power to change lives. Our culture is one of passion, striving to break barriers and have a positive impact on the world.
We want to increase representation of all races, genders, and body types in the cycling industry and are committed to building a diverse and inclusive workforce where all people thrive. We encourage everyone – especially those from marginalized groups – to apply to our job postings and help us earn the position as the rider's brand of choice. We are always looking for creative, innovative, and passionate people who are eager to contribute to our mission of pedaling the planet forward. Regardless of your qualifications, if you are ready to make a difference, please apply and let us know how you can make an impact at Specialized!
See what we are up to on LinkedIn, Instagram, and most importantly, our #DogsofSpecialized