Assistant Store Manager - Specialized Carlsbad - Carlsbad, CA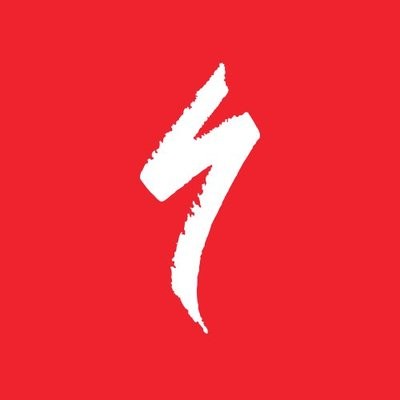 Specialized Bicycle Components
Carlsbad, CA, USA
Posted on Tuesday, August 29, 2023
ABOUT SPECIALIZED
Innovation has guided our every decision since 1974. As more riders of all ages get on the roads, trails, and streets than ever before, we're here to do the best work of our lives to push the greatest human powered machine into the future each and every day. We're a team of barrier-breakers, disrupters, and problem solvers. We're committed to building a diverse and inclusive workforce where every teammate can succeed as we inspire riders everywhere.
In Company Owned Retail, we strive to be a transformative, inclusive, authentic, rider focused, and collaborative team that creates the best bikes and delivers world class rider care attention. Simply said, we provide quality in our products and to our riders at every interaction and are looking for a teammate to be a part of this growing team. Reach out – we're here to help you build your career at Specialized.
JOB SUMMARY
A critical member of the Specialized retail network, the assistant store manager balances excellence in retail operations with a passion for people, and the power of a great brand. The assistant store manager encourages successful, profitable retail and takes that expertise to the next level as a driver and pacesetter of outstanding brand experiences, in store, as the store manager sees fit and directs. Beyond adapting and developing their skill set to become a more well-adapted business leader, the assistant store manager works collaboratively and hands-on with staff and local riders as a host, mentor, brand advocate, and customer service ace. This role also works cross-functionally with other members of the Specialized team to facilitate store-based events founded on education, advocacy, and brand/retail innovation. The store assistant manager ensures all staff deliver exceptional rider service; enhance rider satisfaction; and aids in meeting sales and profitability goals.
HOW YOU'LL MAKE A DIFFERENCE
Act as store's representative and set an example for our staff, in absence of the store manager
Coach and support new and existing cycling specialists

Delegate tasks from the store manager to capable and willing cycling specialists

Aid in the overall profitability of the retail store, namely covering/exceeding the store's run cost to maximize the contribution to the topline revenue of Specialized Bicycle Components, nationally.

Ensure the delivery of transformative, inclusive, ride-focused, locally authentic and collaborative experiences for staff and riders alike inside and out, c/o the Specialized Retail Way

Aid in speaking to store performance as it pertains to weekly reporting

Provide reporting within reporting system son a nightly, weekly basis
Aid in establishing and sustaining all clientele (establish long-term relationships with key riders and retailers, based on data about their preferences, behaviors, and purchases)

Aid in upholding all organizational/cleanliness standards for the showroom and office.

Aid in ensuring timely delivery of all special orders and home deliveries

Collaborate with service manager to direct team of service technicians to ensure proper rider expectation management and timely delivery of all service, and achieving overall service metrics

Collaborate with operations/receiving manager to direct inventory management, including receival, processing, and merchandising of all new inventory and of existing on-hand inventory

Ensure staff has direction and is informed when manager is not present (days off, time off, etc.) so that all employees are working purposefully towards store goals

Operate within the set rules of the company (Specialized Retail West LLC.) and ensuring all practices are aligned with the brand HQ (Specialized Bicycle Components
WHAT YOU NEED TO WIN
Passion for cycling and the Specialized brand

Former retail experience with 1-3 years of experience preferred

Excellent communication with the ability to effectively interact with riders and team members

Must be able to work as business dictates which includes weekends and holidays

Ability to stand for extensive time periods; while occasionally walking, kneeling, or reaching

Able to lift at least 50lbs. or more and use proper lifting skills

Able to transport and make deliveries by cargo van in surrounding area.
Clean driving record with a safety-first mentality
Driver's license required.
TELL ME MORE
Industry leading Employee Purchase program

Long term loan of a current model-year demo bike

Medical, dental, vision, and life insurance*

Morning/evening rides with team

Compensation: $64,000 - $75,000
*For eligible employees
Here at Specialized we believe that bikes have the power to change lives. Our culture is one of passion, striving to break barriers and have a positive impact on the world.
We want to increase representation of all races, genders, and body types in the cycling industry and are committed to building a diverse and inclusive workforce where all people thrive. We encourage everyone – especially those from marginalized groups – to apply to our job postings and help us earn the position as the rider's brand of choice. We are always looking for creative, innovative, and passionate people who are eager to contribute to our mission of pedaling the planet forward. Regardless of your qualifications, if you are ready to make a difference, please apply and let us know how you can make an impact at Specialized!
See what we are up to on LinkedIn, Instagram, and most importantly, our #DogsofSpecialized.