Service Manager - Rock n Road - Irvine, CA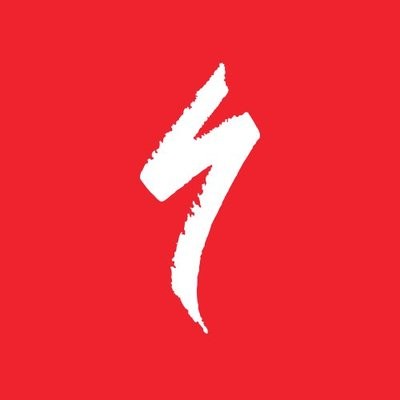 Specialized Bicycle Components
Irvine, CA, USA
Posted on Sunday, September 10, 2023
ABOUT SPECIALIZED
Innovation has guided our every decision since 1974. As more riders of all ages get on the roads, trails, and streets than ever before, we're here to do the best work of our lives to push the greatest human powered machine into the future each and every day. We're a team of barrier-breakers, disrupters, and problem solvers. We're committed to building a diverse and inclusive workforce where every teammate can succeed as we inspire riders everywhere.
In Company Owned Retail, we strive to be a transformative, inclusive, authentic, rider focused, and collaborative team that creates the best bikes and delivers world class rider care attention. Simply said, we provide quality in our products and to our riders at every interaction and are looking for a teammate to be a part of this growing team. Reach out – we're here to help you build your career at Specialized.
JOB SUMMARY
Under the direction of the Store Manager, the Service Manager will oversee the bike department repair shop at Specialized. The service manager is ultimately responsible for maximizing rider-facing operational performance by providing help desk resources and technical advice to all service staff; solving high level problems; disseminating technical bulletins and new techniques; and detecting and diagnosing shop problems in structural and social interfaces. The service manager must also improve rider service quality results by continuously studying, evaluating, and re-designing the fixed processes of the department; informing, communicating, ands achieving service metrics; monitoring and analyzing results of said metrics; and implementing changes accordingly.
HOW YOU'LL MAKE A DIFFERENCE
Overall profitability of the department: covering and exceeding departments' run cost
Lead service team in all bicycle and store service functions: new bike builds, walk-in repairs, and checked-in repairs, while exemplifying best practices for all service staff
Overseeing and assigning workload, both when present and not, to ensure efficient flow and achieving 24-hour turn around (on all tickets not requiring special order)
Manage all aspects of repair workflow: intake, job prioritization, service part order management, timely completion and quality of all work, and rider communication.
Assist with general store tasks including the following: opening/closing of store, resolving customer service/POS issues, participating in community/marketing events and ongoing staff meetings to improve department and company.
Monitor sell-through on all service-specific parts and accessories; establishing a "never-out" list made up of commonly needed shock seals, chains, cassettes, and cleats.
Oversee and ensuring swift completion of all warranty issues and shop bikes
Maintain primary point of contact with Specialized warranty representative
Uphold all safety, cleanliness, and appropriate stocking of tools at workstations (service department and rider care)
Staff has direction and is informed when manager is not present (days off, time off, etc.) so that all service members are working purposefully towards service goals
Evaluate each employee's performance and is first point of contact when issues arise in service among riders, service employees, and the service/sales interface
Contribute to the larger Specialized R&D team by closing the feedback loop; providing insights from both the technician's perspective and remitting valuable critique and reaction from our riders
WHAT YOU NEED TO WIN
Passion for cycling and the Specialized brand
A current or former retail employee with 1-3 years of experience
Excellent communication with the ability to effectively interact with riders and team members
Must be able to work as business dictates which includes weekends
Ability to stand for extensive time periods; while occasionally walking, kneeling, or reaching
Able to lift at least 50 lbs. or more and use proper lifting skills
TELL ME MORE
Industry leading Employee Purchase program
Long term loan of a current model-year demo bike
Medical, dental, vision, and life insurance*
Morning/evening rides with team
Compensation: $64k - $73k
*For eligible employees
Here at Specialized we believe that bikes have the power to change lives. Our culture is one of passion, striving to break barriers and have a positive impact on the world.
We want to increase representation of all races, genders, and body types in the cycling industry and are committed to building a diverse and inclusive workforce where all people thrive. We encourage everyone – especially those from marginalized groups – to apply to our job postings and help us earn the position as the rider's brand of choice. We are always looking for creative, innovative, and passionate people who are eager to contribute to our mission of pedaling the planet forward. Regardless of your qualifications, if you are ready to make a difference, please apply and let us know how you can make an impact at Specialized!
See what we are up to on LinkedIn, Instagram, and most importantly, our #DogsofSpecialized.