Delivery Driver - Hilltop Bicycles - Kenilworth, NJ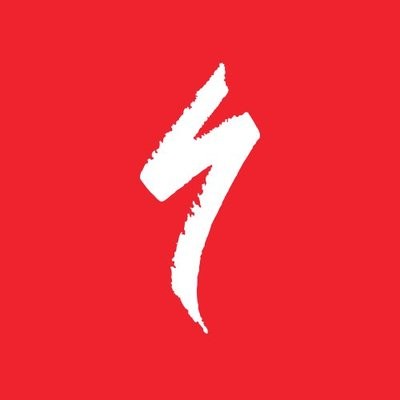 Specialized Bicycle Components
Kenilworth, NJ, USA
Posted on Friday, September 15, 2023
ABOUT SPECIALIZED
Innovation has guided our every decision since 1974. As more riders of all ages get on the roads, trails, and streets than ever before, we're here to do the best work of our lives to push the greatest human powered machine into the future each and every day. We're a team of barrier-breakers, disrupters, and problem solvers. We're committed to building a diverse and inclusive workforce where every teammate can succeed as we inspire riders everywhere.
In Specialized Retail, we strive to be a transformative, inclusive, authentic, rider focused, and collaborative team that creates the best bikes and delivers world class rider care attention. Simply said, we provide quality in our products and to our riders at every interaction and are looking for a teammate to be a part of this growing team. Reach out – we're here to help you build your career at Specialized.
JOB SUMMARY
The Driver/ Delivery Specialist focuses on supporting the Warehouse and Store Staff by working with management to quickly transfer and deliver inventory between locations and to customers. Key requirements are a clean driving record, the ability to safely move heavy boxes, a basic understanding of bicycle mechanics and adjustments to correctly fit a bike. This role will reward diligent, timely and exceptional driving safety along with next level customer service for home deliveries in and outside of NYC. We are looking for key candidates who share our core belief that bikes change lives
HOW YOU'LL MAKE A DIFFERENCE
Deliver world class rider-service that ensures ongoing sales and high levels of rider satisfaction
Meeting and making a connection with riders, asking questions, and listening to riders' needs
Use company literature/resources and available training to stay current on product features
Regular, dependable attendance and punctuality
WHAT YOU NEED TO WIN
Clean driving record
Timely/ Report to work on time
Transport product from location to location
Deliver product to customer "home deliveries"
Daily driving NJ, NY, Tri-State area when needed
Arrive at destinations on schedule
Plan and research alternate routes for traffic, construction, weather, etc.
Use navigation applications to determine best route "cell phone"
Interact with team mates and clients professionally
Ensure vehicle is always fueled and ready for use
Notify Manager when vehicle needs service/ repairs
Keep milage/ fuel record
Be able to/ willing to learn basic bicycle functions/ how to adjust a bicycle for a customer
Take part in other warehouse duties, such as sweeping/ vacuuming, garbage removal, etc.
Be able to lift 80lbs
TELL ME MORE
Industry leading Employee Purchase program
Medical, dental, vision, and life insurance*
Morning/evening rides with team
*For eligible employees
At Specialized, your base pay is one part of your total compensation package and will depend on your work experience, skills, certification, and location.
For additional information on benefits and perks, please visit: https://benefits.specialized.com
Here at Specialized we believe that bikes have the power to change lives. Our culture is one of passion, striving to break barriers and have a positive impact on the world.
We want to increase representation of all races, genders, and body types in the cycling industry and are committed to building a diverse and inclusive workforce where all people thrive. We encourage everyone – especially those from marginalized groups – to apply to our job postings and help us earn the position as the rider's brand of choice. We are always looking for creative, innovative, and passionate people who are eager to contribute to our mission of pedaling the planet forward. Regardless of your qualifications, if you are ready to make a difference, please apply and let us know how you can make an impact at Specialized!
See what we are up to on LinkedIn, Instagram, and most importantly, our #DogsofSpecialized.