Senior R&D Saddle Engineer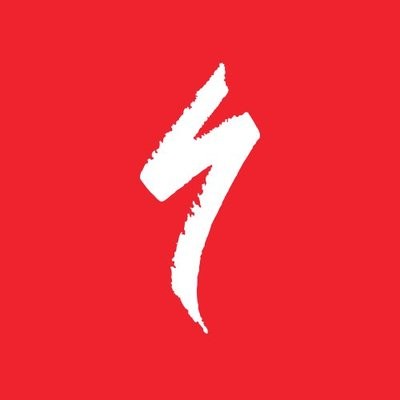 Specialized Bicycle Components
Boulder, CO, USA
Posted on Friday, September 22, 2023
Are you ready to combine your passion for an active lifestyle with a meaningful and multifaceted career in the cycling industry? At Specialized, our teammates are encouraged to explore roles in a variety of functions throughout their careers. We value curiosity, a desire to try new things, and an eagerness to learn about all aspects of the business. No matter where you begin with the company, you get to decide where you want to go whether it's marketing, finance, product development, sales, or an international assignment. Join us in making the world a better place through the power of bicycles and build your dream career at the same time!
About Us:
At Specialized, we're at the forefront of innovation in the cycling industry. Our commitment to enhancing the cycling experience extends to developing the next revolution in cycling ergonomics. We invite you to be a part of this journey and shape the future of cycling ergonomics!
Role Overview:
We're seeking a Senior R&D Saddle Engineer with knowledge in additive manufacturing especially with expertise in lattice design, density considerations, and their translation to objective and subjective data captured from human subject testing. Beyond a focus on additive manufacturing, this individual will be the technical leader of saddle R&D and will have a direct effect on all projects the team is working on from advanced R&D projects to projects in the final stages of commercialization.
Key Responsibilities:
Supporting the company's design and development process to ensure correct integration of new concepts, through to production realization.

Supporting early supplier discussions, ensuring correct engagement for feasibility and program delivery.
Supporting the development of best practice design and acting as a champion for good, efficient, fundamental engineering design.
Prototyping: Take concepts from sketches into testable prototypes. Explore new materials, processes, and technologies.
Coordination with factories: Communicate with factories regarding product development, project tracking and tooling changes. Work with factory to ensure accuracy prior to production tooling.
On-time delivery: Own your part of the process and deliver quality work on time. Keep a close eye on multiple projects, tracking at different launch seasons.
Coordinate and lead 3D prototyping: Work with industry-leading technology to take 3D models, to 3D printed products. Print, setup and test parts during research and development process.
Development to production: Work through technical challenges that arise in commercialization. Work closely with the factory to find innovative and effective solutions to get product to market on time.
Provide R&D and testing of components.
Ensure product success by managing specs of new development, establishing SOP's.
Manage development projects from concept through production – including the design and engineering, prototyping, testing and verification, production tooling, documentation, and QA/QC.
Project Management responsibility. Manage multiple development projects simultaneously – create and maintain project timelines to assure on-time delivery of finished products, maintain tracking documents and report on progress as needed.
Provide guidance and direction to suppliers - facilitating the development and initial production to assure on time delivery of new products.
Participate in brainstorming and idea generation, create sketches, models, and drawings to demonstrate ideas and concepts.
Design prototypes and models to demonstrate designs and mechanical features or concepts. Test and evaluate models and prototypes for performance and practicality in manufacturing.
Determine 3D printed lattice specifications based on project goals. Design and validate lattice performance utilizing human subjects and universal testing systems.
Qualifications:
Bachelor's or Master's degree in Mechanical Engineering, Biomedical Engineering, or related field.

Minimum of 8+ years of relevant experience in product design, with a significant focus on 3D printing and lattice designs.

Proficient Knowledge of Additive manufacturing – Lattice design, materials, printing technologies

Proficient knowledge of software tools related to 3D print lattice design and simulation.
Proficient in the use of universal testing systems like Instron
Proficient in the use of Rhino 3D and Grasshoppper

Proficient knowledge of software tools related to 3D print

lattice design

and simulation

and consider yourself a DFAM expert

Demonstrated experience in biomechanics, and physiology. Bonus points if experience is cycling-based.
Strong problem-solving skills and a passion for innovation.
Excellent communication skills, both written and verbal.
Pay
Below is a summary of compensation elements for this role at the company if based in the following locations:
Colorado Base Pay Range: $94,851 - $159,250
At Specialized, your base pay is one part of your total compensation package and will depend on your work experience, skills, certification, and location.
Benefits
Along with competitive pay, as a full-time teammate you are eligible for the following benefits beginning 30 days from date of hire. Benefits include:
Along with competitive pay, as a full-time teammate you are eligible for the following benefits beginning 30 days from date of hire. Benefits include:

PPO, EPO, HMO Kaiser and HDHP competitive Healthcare benefit plans offered (which include coverage for acupuncture and physical therapy)

Dental and Vision plan

Health Savings Account with a company paid HSA Contribution when enrolled in the High Deductible Aetna medical plan with HSA

401(k) Matching up to $5,000 plus company paid retirement plan fees

Profit Sharing Plan

Company paid Basic Life, AD&D, short-term and long-term disability insurance

Employee Assistance program

Sick, Vacation and Paid Holidays

Employee discounts and perk program

Parental Leave

Specialized bike for new baby

Education and events reimbursement
For additional information on benefits and perks, please visit: https://benefits.specialized.com
---
We want to increase representation of all races, genders, and body types in the cycling industry and are committed to building a diverse and inclusive workforce where all people thrive. We encourage everyone – especially those from marginalized groups – to apply to our job postings and help us earn the position as the rider's brand of choice. We are always looking for creative, innovative, and passionate people who are eager to contribute to our mission of pedaling the planet forward. Regardless of your qualifications, if you are ready to make a difference, please apply and let us know how you can make an impact at Specialized!
See what we are up to on LinkedIn, Instagram, and most importantly, our #DogsofSpecialized.