Global Mechanical Engineering Leader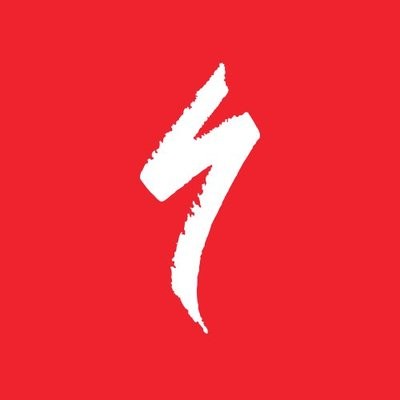 Specialized Bicycle Components
Other Engineering
Auburn, CA, USA
Posted on Saturday, October 7, 2023
Are you ready to combine your passion for an active lifestyle with a meaningful and multifaceted career in the cycling industry? At Specialized, our teammates are encouraged to explore roles in a variety of functions throughout their careers. We value curiosity, a desire to try new things, and an eagerness to learn about all aspects of the business. No matter where you begin with the company, you get to decide where you want to go whether it's marketing, finance, product development, sales, or an international assignment. Join us in making the world a better place through the power of bicycles and build your dream career at the same time!
The Global Mechanical Engineering Leader is entrusted with overseeing the mechanical engineering discipline for Specialized's diverse product range of bicycles. Combining technical knowledge, innovation, and leadership, the chosen individual will form strategic partnerships with R&D, manufacturing, and quality control departments, ensuring the successful design and rollout of cutting-edge bikes.
How You'll Make a Difference
Strategic Visioning: Partner with Global Bike Leadership to define and execute innovative strategies.
Team Leadership: Cultivate professional growth, mentorship, and collaboration within the global mechanical engineering team.
Product Engineering: Lead the transformation of concepts into manufacturable products, managing the entire lifecycle.
Best Practice Advocacy: Champion quality and innovative methodologies throughout all engineering phases.
Collaboration: Work closely with the manufacturing engineering department to ensure smooth design-to-production transitions.
Project Management: Define scopes, set objectives, and guarantee the punctual delivery of class leading products.
Industry Awareness: Continually refresh knowledge on industry trends and technological advancements, ensuring Specialized maintains its competitive edge.
Culture Building: Instill a culture emphasizing teamwork, creativity, and exceptional standards within the engineering and innovation segments.
Responsibilities:
Global Functional Leadership of Mechanical Engineering:
Align engineering deliverables with the bike product team's objectives.
Act as the chief mediator during conflicts or challenges.
Sync with the Leader of Bike Team for product releases and innovation roadmap planning.
Assemble a steering committee of international mechanical engineering leaders.
Collaborate on location-centric strategies with the Leader of Bikes.
Represent and promote the Specialized ethos.
Undertake international travels to engage with global engineering teams, markets, and suppliers.
Empower Innovation:
Drive the engineering team to achieve project objectives.
Nurture a mindset of continuous innovation and creativity within the team.
Introduce novel capabilities and champion product enhancements.
Bolster innovation across global offices, advocating for inter-regional teamwork.
Talent Development:
Forge robust talent growth blueprints for the engineering division.
Collaborate on talent metrics, professional ladders, and individual development plans.
Provide enriching opportunities and hands-on mentorship to team members.
Continuously motivate the team, recognizing and rewarding excellence.
Join forces to identify and onboard industry-leading talent to Specialized.
What You Need to Win
Bachelor's degree in engineering accompanied by 15+ years in product engineering.
A minimum of 5 years in leadership roles, with a focus on mentoring engineers.
Demonstrated success in product launches and adept team management.
In-depth innovation and problem-solving skills, especially in bicycle design.
Comprehensive knowledge of bicycle engineering nuances, such as lightweight design and aerodynamic optimization.
Mastery in composite and alloy frame engineering in collaboration with external suppliers.
Cultural adaptability with a willingness to travel internationally (up to 20%).
Benefits
Along with competitive pay, as a full-time teammate you are eligible for the following benefits beginning 30 days from date of hire. Benefits include:
Along with competitive pay, as a full-time teammate you are eligible for the following benefits beginning 30 days from date of hire. Benefits include:

PPO, EPO, HMO Kaiser and HDHP competitive Healthcare benefit plans offered (which include coverage for acupuncture and physical therapy)

Dental and Vision plan

Health Savings Account with a company paid HSA Contribution when enrolled in the High Deductible Aetna medical plan with HSA

401(k) Matching up to $5,000 plus company paid retirement plan fees

Profit Sharing Plan

Company paid Basic Life, AD&D, short-term and long-term disability insurance

Employee Assistance program

Sick, Vacation and Paid Holidays

Employee discounts and perk program

Parental Leave

Specialized bike for new baby

Education and events reimbursement
For additional information on benefits and perks, please visit: https://benefits.specialized.com
---
We want to increase representation of all races, genders, and body types in the cycling industry and are committed to building a diverse and inclusive workforce where all people thrive. We encourage everyone – especially those from marginalized groups – to apply to our job postings and help us earn the position as the rider's brand of choice. We are always looking for creative, innovative, and passionate people who are eager to contribute to our mission of pedaling the planet forward. Regardless of your qualifications, if you are ready to make a difference, please apply and let us know how you can make an impact at Specialized!
See what we are up to on LinkedIn, Instagram, and most importantly, our #DogsofSpecialized.