Leader of European Logistics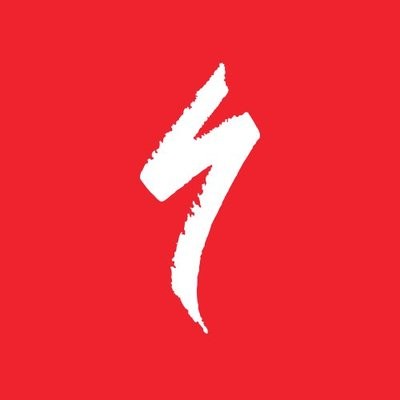 Specialized Bicycle Components
Operations
Föching, Holzkirchen, Germany
Posted on Wednesday, November 15, 2023
As the European Logistics Leader, you will lead the daily operation of our 3PL distribution network to ensure the timely and accurate delivery of Specialized products across Europe. You also will be challenged to work seamlessly through evolving sales and operations planning processes, while ensuring transport and customs compliance across EU countries.
Over time, you will transform the distribution network, warehousing, inventory management, and transportation operations for Specialized across Europe. You'll use data and metrics to deeply understand the business, identify areas in need of improvement, lead and influence others, and operationalize and execute the core European logistics strategy.
Partnering with teammates around the world, you will build systems, structures, and tools to capture logistics data and articulate key insights. You will work with internal and external partners to implement technology, process, and program improvements. You will influence the development of team goals, objectives, and prioritization of work. You will help achieve best-in-class product availability for our Riders and Retailers through logistics excellence.
HOW YOU'LL MAKE A DIFFERENCE
Strategy & General: Develop & refine our Europe Logistics strategic roadmap & drive/support improvement projects & initiatives to achieve our strategic business & functional goals together with market logistics & other function teammates & partners.
Overall: Process ownership for all logistics operations (inbound freight, customer clearance, warehousing incl. value adding services, delivery to customer, returns) with high performance in quality, delivery & cost KPIs to best-in-class standard in bicycle industry
Inbound Freight: strategic selection of service providers & manage process optimization of inbound ocean, air, truck & barge services in alignment with Worldwide Logistics standards
Customs: ensure bonded infrastructure setup to achieve business goals; fast & effective import/export customs clearance processing; HTS code & Dangerous Goods classification master data compliance & optimization in alignment with Tax & Product teams;
Warehousing & Value-Adding services: strategic selection & development of service providers to ensure capacity of space & handling to achieve business goals; work with Specialized technical teams & service providers for best-in-class value-adding services (inspection, customization, assembly, returns, rework)
Delivery to Customer: strategic selection of transport service providers (FTL, LTL, parcel) & management of performance & process optimization
Team development & improvement culture: Lead Europe logistics teams via kaizen culture to improve process standards to best-in-class level in bicycle industry; Regular engagement with market logistics and global teammates to share best practices and trigger ideas for improvement across Specialized global logistics operations
RESPONSIBILITIES AND OUTCOMES
Lead daily 3PL warehouse operations to exceed expectations and remove obstacles to timely and accurate delivery of Specialized products to Retailers and Riders.
Drive transformative improvements in warehousing and transportation operations to increase on-time-in-full delivery service and inventory accuracy.
Transform the European distribution strategy and logistics supply chain to improve delivery time, order accuracy and transportation efficiency.
Improve the reliability of available inventory and delivery tracking data across 3PL and enterprise systems.
Define and align roles and responsibilities across all stakeholders of the end-to-end, European logistics operations.
Establish KPIs and achieve global transparency for logistics performance and bottlenecks.
WHAT YOU NEED TO WIN
10+ years' experience in end-to-end logistics management with experience across international freight, customs clearance, distribution center operations, and European distribution network optimization
Successful experience leading EU-wide transformation to warehousing, inventory management and transportation excellence.
Demonstrated project leadership ability to effectively define a clear vision and lead people and organizations through the change journey.
Accomplished developer of people with a history of building and leading highly engaged teams.
Experience in bicycle, automotive, consumer electronics or medical device industries with retail/omnichannel distribution of hard goods
Proven experience in enabling logistic excellence through technology implementation and data innovation – ERP (Oracle preferred) / WMS / TMS / RPA
Demonstrated skill using analytic tools to unlock meaningful logistics insights (advanced Excel, Visual Basic, Tableau/PowerBI)
Passion for achieving world-class excellence through leading continuous improvement activities within global organizations (Lean, Agile, etc.).
Proven experience in setting up bonded infrastructure for effective customs processing across European countries including the transport of Dangerous Goods
Strong preference for logistics certifications such as APICS/ASCM CLTD, CPIM, CSCP)
Bachelor or Master's Degree – strong preference for academic focus in Logistics, Supply Chain, Industrial Engineering or Business Administration
LOCATION:
The initial location of this position can be located near our offices in Arnhem, Netherlands; Cham, Switzerland or Holzkirchen, Germany. In the future, the location of the position may change to a new location within Europe to be determined. Qualified candidates must have the willingness to be relocated to the new location as they work to optimize the European logistics operation and distribution network at Specialized.