Youth Service Manager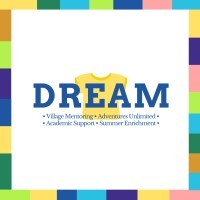 The DREAM Program, Inc.
Winooski, VT, USA
Posted on Thursday, September 14, 2023
Join a small team of passionate and dedicated employees working to fulfill DREAM's mission: closing the opportunity gap for youth living in affordable housing communities. This position is a member of DREAM's Employee & Member Support team which strives to fulfill our organization's mission of closing the opportunity gap by supporting each other, our programs, our youth, and our AmeriCorps members.
The Youth Service Manager has five primary areas of focus: 1) practice and promote diversity, equity and inclusion so the diverse population we serve is represented among our staff and volunteers, bringing knowledge of social and racial justice as it pertains to the opportunity gap for low income youth 2) to fulfill our mission by engaging each enrolled youth in each element of our program model 3) to recruit and build a corps of volunteer mentors from college campuses 4) to support our team of AmeriCorps members and supervisors who engage in direct service with our youth, families and volunteers and 5) to manage and maintain DREAM's relationships and general operations in their assigned region, plus a bonus 6th focus: to have FUN!
The DREAM Program is committed to dismantling systems of oppression that affect our youth and families. This organizational commitment means that members should join this space with an intention of learning, unlearning, and diving into ways that your involvement will directly contribute to DREAM's mission of reducing the Opportunity Gap while also supporting the dismantling of other systemic inequities. We seek members who contribute to The DREAM Program's diverse community, as having different perspectives, identities, and skills are what allow us to excel in our service. DREAM seeks members who are ready to engage in and foster an inclusive environment, and who strive to deliver culturally appropriate and relevant programming to the youth we serve. Incoming members and staff should understand that we serve marginalized communities, which means that it is imperative that diversity, equity, and inclusivity are infused into every aspect of our work as an organization.
Objectives:

Build a relationship with every volunteer mentor.




Express a passion for and an understanding of social and racial justice as it pertains to the opportunity gap for low income youth.




Assure each volunteer and AmeriCorps member is prepared, trained and provides a culturally appropriate experience to the youth and families served.




Build a relationship with every youth and their family.




Provide each youth with a 12-month DREAM experience by establishing and supporting each program DREAM offers in each community. Within the year round experience and each program offered, DREAM youth and families should experience: 1)

agency over their DREAM experience, 2)

high quality, dedicated relationships with mentors on a weekly basis through a combination of Village mentoring, Afterschool Enrichment and Summer Enrichment activities, 3)

high levels of attendance and success in school, 4)

a broader sense of the world, 5)

a whole lot of fun!
The experience:

Managers should expect to work a schedule that fits the schedule of those they are serving and the programs they are operating. This means there will be some regularly scheduled hours and some hours that are responsive to volunteers, youth and family demands. The schedule is mostly during "normal" work hours with a a mix of some evenings and weekends. Managers will have agency over their schedule as long as it serves those they are supporting well.




The experience is heavy with person-to person communication and support (whether that is actually in person or online)




The experience is broken up into a few main foci that impact the day-to-day: 1)

recruiting, training and supporting volunteers (both AmeriCorps and mentors, 2)

attending to youth, families and partners that rely upon DREAM for varying reasons, 3)

operating the organization's programs and activities with fidelity to its models.




Communication with mentors, parents and partners occurs every week (or more frequently as circumstances may direct).




Communication with DREAM's broader community occurs monthly in multiple ways (reporting to our Board of Directors, building new partnerships in each community, and connecting with local organizations and resources that offer supplemental services to youth and families, for example).




Participate as a member of DREAM's Employee & Member Support team by attending regular meetings and driving strategy and execution of initiatives.




Lead and follow up with weekly experience/support meetings for AmeriCorps members.




Regularly partner with the Employee & Member Support team to provide AmeriCorps members a successful and valuable experience.




Support of programs transitions seasonally between school year demands and summertime demands. Each program focuses on out-of-school time activities - summer months include creating and delivering daily activities that fight the "summer slide" and engage youth in fun and structure on a daily basis while school year months focus on afterschool time activities and relationship.

Participate in professional development as it relates to your position and your own unique goals!
Terms and benefits:

$40,000-$50,000/year, commensurate with experience




Access to DREAM's benefit package, including:




Medical insurance (with options for dental/vision)




Retirement plan




Professional development opportunities and expectations




Professional association membership




Over 6 weeks of PTO and holidays (combined)




Employee Assistance Plan




DREAM gear/uniform provided




Reimbursements for work-related travel




Incredible, life-changing experiences!
Preferred qualifications/experience:

Experience working or living in a diverse and inclusive environment with elevated, demonstrated awareness of issues of social equity and social and racial justice.




Demonstrated practice or education serving diverse communities or populations of people of color in an equitable manner and a manner that is respectful and aware of the community's experience.




Experience supervising and leading a staff of employees, service members and volunteers with forward thinking and strategy.




Exceptional communication and facilitation skills with a focus on direct communication.




Experience supervising and maintaining the organizational property, office, and program space.




Computer proficiency: comfort with Google's GSuite and email communication; project management software experience (Trello, specifically); CRM experience (Innovative Mentoring Systems, specifically).




Familiarity with AmeriCorps grant requirements and mentoring programs requirements as expressed by CNCS and state and local regulations, respectively.




Demonstrated ability to manage time and set priorities while giving consideration to staff, the organization, and the self.




Desire to enhance existing skills and develop new skills necessary to fulfill role.




Current driver's license, proof of insurance, and clean driving record.




A dedicated room/space to complete components of service that is not at a DREAM-supported site.




An internet connection capable of easily handling Google Workspace apps and specifically, a Google Hangout/Meet.




Access to a reliable phone.
Helpful experience:

Creativity, energy, and an entrepreneurial spirit.




A contagious energy for DREAM's work.




Comfortable working in an outdoor environment in all seasons.
Position type/expected hours of work: This is a full time, exempt position. The position will average 35-45 hours per week with regular evenings and occasional weekend events over the course of the year. Participation and leadership at regular multi-day retreats is required (typically one each quarter).
Supervisory Responsibility: This position supervises the team assembled to support the programs DREAM operates in the locations they are assigned. Teams may consist of AmeriCorps members, volunteers and/or full or part-time employees. Additionally, this position is responsible for the supervision of any office or program space and its assets that DREAM occupies/owns.
Work environment/physical demands: This position operates in multiple spaces. The spaces included may have characteristics similar to a professional office environment, an indoor/outdoor environment with active children and students, a community center, a classroom/campus, and/or the homes of our members and/or participants. This role routinely uses standard office/school equipment (such as computers, phones, photocopiers, filing cabinets and printers) as well as equipment characteristic of an outdoor youth day camp (pop-up shade canopies/tents, hand tools, food preparation equipment, storage spaces and sports equipment/toys).
The physical demands described here are representative of those that must be met by an employee/member to successfully perform the essential functions of this job.
This position requires comfort working in outdoor environments, regardless of the weather. This position can be very active and frequently requires standing, walking, bending, kneeling, stooping, crouching, crawling, and climbing. While performing the duties of this job, the employee/member is regularly required to communicate with individuals who talk and hear. The employee/member must occasionally lift and/or move items over 50 pounds. While performing the duties of this job, the employee/member is regularly required to observe and comprehend using vision abilities that include close vision, distance vision, color vision, peripheral vision, depth perception and ability to adjust focus.
Travel: Travel includes local travel (colleges, partners and communities with which we work) and regional travel (visiting other DREAM geographies and for retreats and special events) during the work hours described. Out-of-the-area and overnight travel will be expected.
AAP/EEO Statement: The DREAM Program is an equal opportunity employer and an incorporated 501(c)3 charitable organization. The DREAM Program prohibits discrimination and harassment of any type and affords equal employment opportunities to employees and applicants without regard to race, color, religion, sex, national origin, disability status, protected veteran status, or any other characteristic protected by law.
At will employment: The DREAM Program is an at will employer. Employment with The DREAM Program is voluntary and is subject to termination by you or The DREAM Program at will, with or without cause, and with or without notice, at any time. The policy of employment-at-will may not be modified by any officer or employee.
Other duties: Please note this position description is not designed to cover or contain a comprehensive listing of activities, duties or responsibilities that are required of the employee/member for this position. Duties, responsibilities and activities may change at any time with or without notice.
Our Vision
We seek a world in which all children have the opportunities, resources, and relationships necessary to achieve their dreams.
Our Mission
Our mission is to close the opportunity gap for children living in low-income housing.