Senior Manager, SAP Finance Team Lead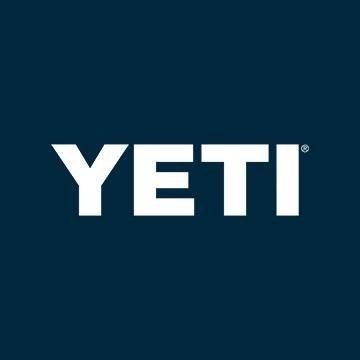 YETI Coolers
Accounting & Finance
Austin, TX, USA
Posted on Friday, August 11, 2023
At YETI, we believe that time spent outdoors matters more than ever and our gear can make that time extraordinary. When you work here, you'll have the opportunity to create exceptional, meaningful work and problem solve with innovative team members by your side. Together, you'll help our customers get the high-quality gear they need to make the most of their adventures. We are BUILT FOR THE WILD™.
The Senior Manager, SAP Finance Team Lead will lead mission-critical program and project initiatives in the areas of Finance Systems and Integrations. As the subject matter expert and leader over content, processes, and procedures related to SAP Finance, this individual will oversee a team of internal/external FICO resources and interface with other SAP teams (SD, MM/PP), technology and the finance business teams to successfully deliver robust functionality in a timely fashion.
Additional context: The Enterprise Systems team is currently on a multi-year evolution, moving into a team-of-teams structure (architecture, core/projects, support) and establishing an enterprise architecture practice. This team lead role is planned to evolve into a Solution Architect role in the future, remaining in the core team, but also connecting to the architecture team. Knowledge and experience of enterprise architecture is advantageous.
Position Type (See Workplace Approach Below): Hybrid
Responsibilities:
Team Management
Overseas and directs the work efforts of the Finance team members, consisting of both internal and external resources
Coach and mentor each team member in developing their skills and experience; Support and guides team members along a career track to continuously improve performance; provides regular feedback on performance and defines developments plans to support the continued progress in building individual capabilities
Collaborates across the ES team to help improve internal teaming, ways of working and practices that helps development of a high performing team
Supports the ES Lead to develop workforce plans that continues to optimize the ES team capabilities and capacity to delivery to the business needs
Projects and Programs
Finds ways to identify and prioritize issues or areas for improvement, shares findings with other teams and leaders, create action plans, gain broad support and takes action with the technology group internal processes to execute improvements
Works with the Architects Team to gathering requirements and opportunities from the business and technology capabilities, including facilitating workshops with multiple stakeholders, to formulate Solution Models that effectively communicate and translate technical concepts for the user community
Performs detailed analysis of complex business process requirements and provides solution architecture artifacts to align solution capabilities with the YETI enterprise architecture principles and deliver application capabilities to the business that enables successful execution of business transactions
Develop work scope and request for proposal documentation as appropriate to fully enable and incorporate Technology partners
Leads the design of finance ES applications, with SAP as the core capability
Leads the creation of all plan and design documentation and supports the development of all testing and support documentation
Oversees and quality assures the configuration of all approved ES applications and collaborates with technical and integration subject matter experts on any integrations
Oversees and quality assures all finance master data in collaboration with the ES master data lead
Provides full support to the ES Support team for any troubleshooting, incident resolution, enhancements, maintenance, and upgrades
Qualifications and Attributes:
Certified Public Accountant (CPA) is a mandatory requirement
Certified Management Accountant (CMA) certification is highly desirable
Chartered Global Management Accountant (CGMA) is beneficial
At least 8 years of hands-on experience working with Enterprise System technologies and specifically SAP technologies within Finance in an enterprise environment
At least 4 years of team leadership experience, managing both internal and external resources
Familiarity and expertise with existing/future SAP tech stack/platforms: i.e. SAP S/4HANA, SAP Finance (General Ledger, AP, AR, Asset Accounting, Treasure, FP&A, Consolidation)
Knowledge of connected capabilities desirable, especially Vertex (Tax), Workflow, SAP Payment Gateway, PoS, and international rollouts
Knowledge of cross functional processes highly desirable, especially Lead to Cash and Supply Chain
Knowledge of Integrated Business Planning and Advanced Available to Promise (AATP) is desirable
Proven track record of evolving an SAP landscape to deliver global business results
Hands-on, practical experience with building end to end business process solutions leveraging SAP technology and applications
Experience with cloud native solutions and architectures as well as cloud security principles
Strong customer facing experience with the ability to communicate to technical and non-technical leaders at all levels
Demonstrated ability to successfully manage/leverage 3rd parties to deliver on commitments/strategies
Demonstrate ability to collaborate and team build across entities to achieve results
High energy level and flexibility to meet a variety of demands while producing superior work products at accelerated pace
A proven track record of success in a functional role supporting Sales & Distribution and Logistics Execution areas
A proven track record of evolving and transforming solutions to support the organizations strategy
A drive for improvement and an inclination to thoughtfully challenge the status quo
Desire to try things and iterate on them, fail fast, and focus on functionality that matters
US Workplace Approach:
Onsite: Role requires you to be onsite full-time.
Hybrid: Role requires you to be located in Austin, Texas and is a mixture of onsite and remote.
Remote: Role is full-time remote.
Approach may vary based on role.
YETI is proud to be an Equal Opportunity Employer.
#LI-CL1 #LI-Hybrid