Global Quality Engineer - Soft Goods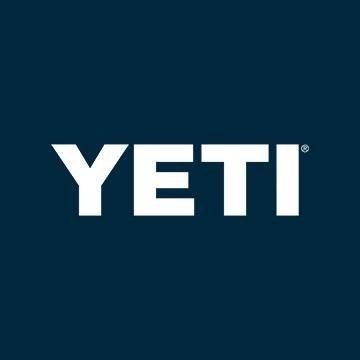 YETI Coolers
Quality Assurance
Austin, TX, USA
Posted on Wednesday, August 16, 2023
At YETI, we believe that time spent outdoors matters more than ever and our gear can make that time extraordinary. When you work here, you'll have the opportunity to create exceptional, meaningful work and problem solve with innovative team members by your side. Together, you'll help our customers get the high-quality gear they need to make the most of their adventures. We are BUILT FOR THE WILD™.
The Global Quality Engineer will primarily be responsible for managing supplier quality for a portion of YETI's manufacturing partners and will be capable of delivering results in a fast paced and demanding growth environment. This role will primarily be focused on partnering with the YETI's Manufacturing Engineering and Global Sourcing to ensure YETI's manufacturing partners are qualified and capable. More specifically, this individual's activities will be focused on managing supplier qualification, ensuring solid manufacturing capability and driving PPAP on new/revised products. Additionally, this role will be responsible to facilitate problem solving and sustaining activities on existing products, audit supplier processes for quality and conformance and drive continuous improvement activities related to product and process improvement. This role will serve as a bridge between new product development and manufacturing process approval, and will be responsible to ensure that YETI's manufacturing partners are capable of producing high quality goods on an ongoing basis. This role will also gather pre-shipment and ongoing warranty/reliability data, leveraging LEAN tools and partnering with tier 1 and select tier 2 suppliers to drive continuous improvement, ultimately serving at the primary contact to funnel requested changes into the YETI system, and establish appropriate PPAP plans for product & process changes. This person will have a significant level of partnership and engagement with project management, marketing, product development, manufacturing, and suppliers. This individual will work as a core team member on the implementation of major product development projects. In addition, the Global Quality Engineer will be responsible for developing and standardizing processes and tools to better facilitate supplier quality activities.
Position Type (See Workplace Approach Below): Hybrid
Responsibilities:
Drive supplier quality throughout YETI's suppliers by partnering to implement manufacturing processes capable of ensuring a high degree of product conformance through the implementation of sustainable processes and statistical process controls
Engage directly in all aspects of an APQP-based manufacturing and supplier quality program, including development of PFMEA's, Gage R&R, Control Plans and Process Validation, ultimately ensuring YETI's partners implement processes that drive a high degree of conformance and quality
Gather pre-shipment and warranty data related to specific YETI product families, leverage LEAN tools to establish root cause solutions and drive continuous improvement
Analyze new supplier capability as part of the supplier selection process
Work with cross functional teams and incorporate Advanced Product Quality Planning (APQP) in major product development projects and product changes; focusing specifically on process controls including PFMEAs, Control Plans, CAPA, Process capability, and Continuous Improvement Partner with YETI's suppliers to funnel required or requested changes through the change management process
Drive continuous improvement by creating, maintaining, and implementing quality documentation such as SOPs, SIPs, workflows, standards libraries, manuals, etc.
Analyze statistical data to determine requirements and establish quality and reliability objectives
Conduct regular audits of supplier processes to drive product & process conformance
Enthusiastically collaborate and drive a culture of quality, reliability, and continuous improvement throughout the organization
Qualifications and Attributes:
Bachelor's Degree in engineering or equivalent experience is required
At least 4 years of engineering experience, with experience working in the soft good, apparel, or accessory industry
Previous experience within a global full service supply chain model
Past hands-on experience and knowledge of traditional quality tools, APQP, DFx, FMEA, DOE, GR&R, SPC, and PPAP
Experience effectively utilizing statistical methods and statistical analysis tools
Knowledge and experience with a broad array of manufacturing methods, materials and tooling typically utilized in YETI's soft good products, including processes such as cut and sew, RF welding, injection molding, and materials such as woven and knit fabrics, nonwovens, laminated textiles, adhesives, metal components, plastic hardware, dyeing and printing techniques. Good vision and measured color perception
Ability to solve problems, perform risk analysis, make quality and timely decisions
Ability to lead and influence cross functional teams and being a team player
Additional computer skills preferred: PLM, SharePoint, Tableau, Adobe Illustrator, SolidWorks or other CAD software
Ability to travel both internationally and domestically
US Workplace Approach:
Onsite: Role requires you to be onsite full-time.
Hybrid: Role requires you to be located in Austin, Texas and is a mixture of onsite and remote.
Approach may vary based on role.
YETI is proud to be an Equal Opportunity Employer.
#LI-ES1 #LI-Hybrid