Corporate Sales Order Management Specialist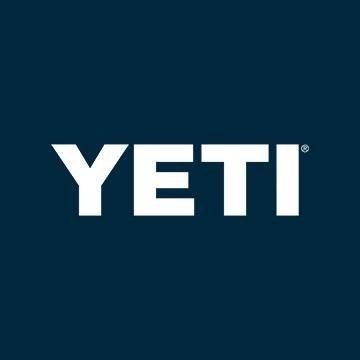 YETI Coolers
Sales & Business Development
Austin, TX, USA
Posted on Friday, September 15, 2023
At YETI, we believe that time spent outdoors matters more than ever and our gear can make that time extraordinary. When you work here, you'll have the opportunity to create exceptional, meaningful work and problem solve with innovative team members by your side. Together, you'll help our customers get the high-quality gear they need to make the most of their adventures. We are BUILT FOR THE WILD™.
The Corporate Sales Order Management Specialist plays an integral part in driving the sales cycle by managing the day-to-day order journey and order backlog analysis. Working heavily in Excel, Salesforce, and SAP, this person will provide timely feedback around order issues to reps and customers and create reports identifying issues to work with internal teams to resolve. As the Order Management Specialist, you will monitor the backlog of orders for inventory issues, work with internal teams to resolve issues, and contact customers when there are delays. This person will assist in order creation, editing, or cancellations, help to identify trends impacting sales, and work with the Sales Analyst to find solutions. Additionally, you will play a key role in User Acceptance Testing for IT Initiatives and deployments.
This position requires cross-functional collaboration, and the candidate must be comfortable hosting and speaking in collaborative meetings when necessary (5-15 people).
Position Type (See Workplace Approach Below): Remote
Responsibilities:
Proactive Order Management and Intervention (50%)
Manage order pipeline health through daily and weekly reports
Identify issue trends and areas of improvement and propose solutions
Resolve complex or unusual problems that require a customized solution
Proactively communicate order delays or issues to customers and internal teams
Use or create template to email customers
Create reference documents to inform Corporate Sales Team of issues
Facilitate and lead backlog and operations reviews with sales, manufacturing and logistic teams
Track details on identified order issues to ensure resolution
Liaise with internal team on order issues or system errors
Collaborate with the Finance team to ensure all refunds process for the correct amount successful
Cancel orders or order lines due to inventory constraints or other business needs and monitor orders to properly ensure accurate invoicing
Work cross functionally to reship packages that are returned to sender
Prioritize high profile or exception order requests
Monitor orders daily to ensure smooth production and delivery
Address any potential issues or delays promptly
Monitor large orders or free orders to ensure alignment with YETI's discount policy
Feedback Loop
Provide feedback to partner Operations team on issues or training requests
Identify and communication errors in quote or order creation to ensure continuous improvement
Suggest system improvements to enhance the order journey and overall customer experience
Provide Tier 2 support for escalations from Corporate Sales Representatives (30%)
Triage and respond to Issue Inquiry submissions
Resolve system integration errors and validate backend order statuses
Manually edit orders stuck in error statuses
Understand inventory levels and statuses
Troubleshoot Salesforce and website issues
Guide internal users to accurate training resources
User Acceptance Testing (20%)
Perform User Acceptance Testing for IT initiatives and website deployments
Identify testing scenarios, place test orders, collaborate with cross-functional testing teams, and monitor test orders through various stages
Identify defects and communicate with the relevant team members
Create process documentation
Provide backup support to Sales Inventory Specialist on adhoc basis
Run approved quote process using existing template and produce actionable reports for data entry team, assist with data entry as needed
Review and approve custom order rush requests
Create purchase order requests and place vendor orders for specific sales teams' offerings
Create weekly or biweekly inventory bin movements for fulfill orders
Qualifications and Attributes:
High School Degree required
At least 4 years of customer service experience, experience with 2nd tier customer service and/or escalations preferred
Intermediate to Advanced Excel skills are required
Associates, Technical, college work preferred
Previous experience with process documentation a plus
Salesforce or CRM experience, SAP, or Tableau reporting experience a plus
Laser-focused on the details
Proactive communicator, provides necessary information before it is requested
Ability to prioritize issues, solve problems quickly
Flexible to changing priorities as business needs change
Proven experience in fast-paced high-volume environment
Strong interpersonal skills and ability to develop and manage relationships with cross-functional teams
Curiosity to learn and resourceful in all that you do!
Fully remote
US Workplace Approach:
Onsite: Role requires you to be onsite full-time.
Hybrid: Role requires you to be located in Austin, Texas and is a mixture of onsite and remote.
Remote: Role is full-time remote.
Approach may vary based on role.
YETI is proud to be an Equal Opportunity Employer.
#LI-CB1 #LI-Remote