Financial Reporting Manager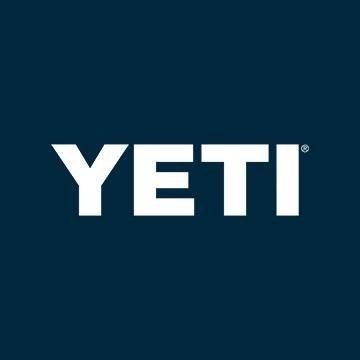 YETI Coolers
Accounting & Finance
Austin, TX, USA
Posted on Friday, September 15, 2023
At YETI, we believe that time spent outdoors matters more than ever and our gear can make that time extraordinary. When you work here, you'll have the opportunity to create exceptional, meaningful work and problem solve with innovative team members by your side. Together, you'll help our customers get the high-quality gear they need to make the most of their adventures. We are BUILT FOR THE WILD™.
The Financial Reporting Manager is a key contributor on the Financial Reporting team within the Finance and Accounting organization. The role reports to our Director of Financial Reporting. This position is primarily responsible for assisting with the company's external reporting processes which includes all SEC filings such as Quarterly Reports on Form 10-Q, the Annual Report on Form 10-K and miscellaneous filings as required. Strong communication, organization and research skills are required.
This role has significant interaction with other teams within Accounting, Investor Relations, Forecasting Planning & Analysis (FP&A), and Tax. A successful candidate will be a hands-on professional with a strong understanding of the application of U.S. GAAP and SEC financial reporting and have proficiency in documenting accounting positions. A control and process oriented mindset, strong analytical and problem solving skills, and desire and ability to identify, recommend and lead improvements is also important for success in this role. This role is also involved in several technical accounting areas such as stock-based compensation, potential M&A transactions, and the monthly consolidation process.
Position Type (See Workplace Approach Below): Hybrid
Responsibilities:
Assist in the preparation and coordination of SEC 10-Q/K filings, including all financial statements, footnote disclosures and Management's Discussion & Analysis, using Workiva
Review and maintain complete and detailed support of all SEC filings ensuring all financials have supporting schedules that are complete, correct and accurate
Review and provide feedback on external communications, including investor relations earnings releases, scripts, and presentations
Monitor, understand and identify potential impact of new accounting and SEC standards on financial statements and disclosures, including involvement with emerging ESG reporting requirements
Develop, maintain, and ensure compliance with internal controls related to reporting processes
Assist with completion of disclosure checklists
Perform monthly inter-company reconciliation, profit elimination, and consolidation
Perform monthly accounting of stock-based compensation
Indirectly review work of accounting staff
Key resource for technical accounting emerging issues and research
Assist in the adoption of new accounting standards
Manage external and internal auditors' inquiries and requests, coordinate with other employees on requests from auditors, as needed
Participate in special projects for technical accounting areas as assigned (i.e., stock-based compensation, acquisitions, retirement plans, debt and equity transactions)
Support key stakeholders, including Chief Financial Officer, Investor Relations, FP&A, Legal, and Tax
Qualifications and Attributes:
Bachelor's degree in Accounting and/or Finance
CPA required
At least 6 years SEC reporting and technical accounting experience for a publicly traded company and/or public accounting experience with SEC registrants
Highly proficient in Microsoft Excel
SAP/BPC experience preferred. Major ERP system experience required, including experience with multiple sales channels, multiple subsidiaries, and multiple product lines
Experience in WDesk / Workiva or similar required
Strong working knowledge of U.S. GAAP, SEC reporting, and SOX
Technical accounting research experience
Sarbanes-Oxley compliance experience
Fast moving consumer products experience preferred
Self-starter and persistent with strong analytical and organizational skills and attention to detail
Able to identify problems and work cross functionally to identify and implement solutions to solve those problems
Known for developing and delivering results on a timely basis
Ability to handle changing priorities and use good judgment in stressful situations
Highly organized with a strong ability to self-manage responsibilities
Excellent oral and written communication skills including the ability to clearly articulate complex accounting matters
US Workplace Approach:
Onsite: Role requires you to be onsite full-time.
Hybrid: Role requires you to be located in Austin, Texas and is a mixture of onsite and remote.
Remote: Role is full-time remote.
Approach may vary based on role.
YETI is proud to be an Equal Opportunity Employer.
#LI-AR2 #LI-Hybrid