Manager, Innovation Operations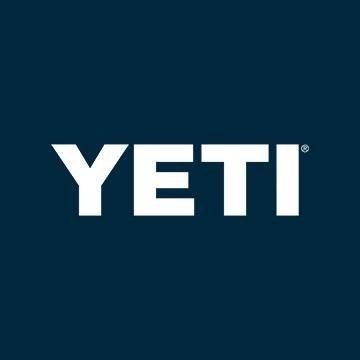 YETI Coolers
Operations
Austin, TX, USA
Posted on Wednesday, October 18, 2023
At YETI, we believe that time spent outdoors matters more than ever and our gear can make that time extraordinary. When you work here, you'll have the opportunity to create exceptional, meaningful work and problem solve with innovative team members by your side. Together, you'll help our customers get the high-quality gear they need to make the most of their adventures. We are BUILT FOR THE WILD™.
The Manager, Innovation Operations at YETI will oversee the test, prototyping and warehousing operation within the Austin based, Innovation Center. Primary duties will include overseeing the effective and safe operation of Innovation Center staff conducting test, machining, prototype development, equipment maintenance and warehousing operations within the facility. This role ensures the smooth operation of the Innovation Center, including management of priorities and productivity ensuring overall validation, testing and business objectives are met.
This individual will be responsible to implement an effective daily management process, ensuring resources are dedicated in accordance with YETI's new product development timelines, and sustainment of existing product lines. The scope of coverage includes: an expansive test lab, metrology lab, metal shop, multiple CNC milling operations, various 3D printing technologies, wood shop, and soft goods development. This individual also partners with Validation Engineering to ensure all test instructions are clearly communicated and executed accurately by the Product Test Technicians. Regularly communicate test issues, delays or priority with management and stake holders of different projects.
Position Type (See Workplace Approach Below): Onsite
Responsibilities:
Manage Product Test Technicians, Machinist/Prototype Manufacturers and Facility/Warehouse staff
Oversees the daily workflow, assignments, and work schedules, ensuring the safe and efficient facility operation
Oversees the product development test equipment
Evaluates systems; makes recommendations for updating facility equipment, processes and procedures to increase efficiency and throughput
Communicates any delays, problems, or output changes to proper stakeholders
Analyzes testing requirements and workload to prepare project, schedules, and timetables
Monitors project timelines ensures testing deadlines are met
Ensures product testing continues until product requirements and specifications are met.
Initiate and promote safety mindset by working with Facility team to organize storage, remove safety hazards and support equipment installation
Evaluates and facilitates implementation of ongoing quality control testing procedures to be incorporated into the regular development process
Tracks KPIs and team targets
Conducts performance evaluations that are timely and constructive
Performs other related duties as required
Qualifications and Attributes:
Associates or Bachelor's degree with at least 10 years of related experience required or equivalent combination of education and experience
At least 3 years of supervisory and leadership experience in a manufacturing or engineering environment
Experience with development of complex workflow tracking tools (i.e. Smartsheets, Excel, PLM systems)
Daily management and scheduling processes
Previous experience with machining processes (CNC, Lathe, power tools, welding etc).
Basic understanding of safe work practices in a manufacturing environment
Familiar with GD&T and Metrology principles a plus
3-D Printer management experience a plus
Strong analytical and problem-solving skills
Familiarity with 3D CAD software beneficial (Solidworks preferred)
Detailed experience with testing principles and procedures
Excellent verbal and written communication skills
US Workplace Approach:
Onsite: Role requires you to be onsite full-time.
Hybrid: Role requires you to be located in Austin, Texas and is a mixture of onsite and remote.
Remote: Role is full-time remote.
Approach may vary based on role.
YETI is proud to be an Equal Opportunity Employer.
#LI-SC1 #LI-Onsite