Footwear Developer I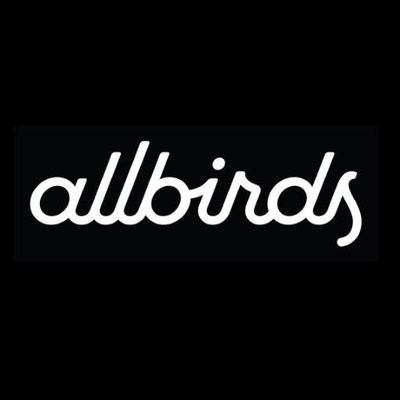 Allbirds
Software Engineering
Portland, OR, USA
Posted on Thursday, May 18, 2023
Portland, OR or San Francisco, CA | Product Development Team | Reports to Senior Director, Product Development (Footwear)
Who is Allbirds?
At Allbirds, we believe in using business as a force for good. We're a global footwear and apparel brand with roots in New Zealand and headquarters in San Francisco. Since 2016, we've been on a mission to prove that comfort, design, and sustainability aren't mutually exclusive. Our commitment to creating better things in a better way is fueled by a belief that the fashion industry needs to focus less on flash and more on thoughtfulness. We're a certified B Corporation, meaning we meet rigorous standards of social and environmental performance, accountability, and transparency. We're dedicated to making the most sustainable products we can using premium natural materials - designed for life's everyday adventures. In fact, TIME 100 named us for being one of the most innovative companies. Already calling our first shoe, the Wool Runners, the most comfortable in the world, and there is much more to come.
We take our craft seriously, but not ourselves. As part of the Allbirds family, you can look forward to team lunches, product tests, fun company events, inspiring guest speakers, comfortable shoes, sheep puns, and lots of creative ideas.
Where we need help
The footwear development team is the central hub where Allbirds' shoes become a reality. As our Footwear Developer II you will independently manager projects from Brief to Delivery to our consumer. You will be responsible for taking 2D concepts to 3D samples that accomplish hitting Sustainability Targets, Costing Targets, Marketing Brief, Design intent, are full tested and can be mass produced effectively. Come join a small team striving to make the world's most comfortable shoes and have an immediate impact!
What does the job entail?
Managing cross-functional project teams to drive decision making related to product creation deadlines.
Clear communication with our factory partners to ensure quality samples that meet needed design and performance intent.
Creating tech packs and Bill of Materials to outline key details of the product that will ensure product quality.
Understanding footwear manufacturing to proactively solve problems.
Deliver product feedback on time with the go-to-market calendar and lead discussions from Footwear development point of view during cross-functional product reviews.
Manage information & data collection processes using digital tools such as Google Drive, MSOffice, , Centric PLM, BOX, Asana and others.
What kind of person are we looking for?
Deep passion for product development, sustainable materials, and footwear
Likes being hands-on and working with physical product
Proactive attitude and behavior
Detail oriented and clear communicator
Keen curiosity and critical thinking
Process oriented
Not afraid to ask appropriate questions, poke holes, and make well-informed decisions
Results driven in a team-based environment
Fast learner when using new software tools
Someone who isn't afraid to roll up their sleeves
More practical skills needed:
5+ years in footwear development or production creation.
BA/BS or equivalent, a plus if in engineering or sports product management.
Cross Cultural understanding and experience.
Exceptional project management experience to maintain focused deliverables while managing multiple competing priorities.
Quick, adaptive, and robust communication skills with the ability to take complex feedback and distill it to the key takeaways to inform decision making processes related to product fit, performance, comfort & durability.
Experience working both independently and collaboratively.
What can we offer?
The Allbirds pay range for the role is: $90,000 - $100,000, depending on location, knowledge, skills and level of experience..
Allbirds routinely evaluates pay rates, and the ranges are subject to change based on market rates and other factors. We factor in a number of components when determining starting pay, including the job and level you are hired into, location/metropolitan area, skillset, and peer compensation.
Additional benefits for roles at Allbirds may include: paid time off, equity, company bonus or sales commissions/bonuses; 401(k) plan with matching; medical, dental, and vision benefits; pre-tax savings, and wellness & lifestyle benefits.
Benefits Detail:
When you join our flock at Allbirds, we offer competitive pay as well as bonus programs for retail and management teams, healthcare, equity, savings, and other great benefits for the whole being. Eligibility requirements apply to some benefits and may depend on your job classification and length of employment. Benefits are subject to change and may be subject to a specific plan or program terms. For information about benefits and eligibility, please see the detailed list below.
Health

benefits include options for 100% company paid medical for employees (HMO, HSA, PPO with employee premium), vision and dental coverage for the employee (with dependents at an additional cost). Company paid OneMedical memberships available for members of certain medical plans. Company HSA contribution for enrolled HSA members.

Financial

benefits include company equity for applicable roles (RSU's and Options), 401(k) with matching, employee stock purchase, and company-paid life insurance and disability for full time roles, pre-tax savings programs for healthcare expenses, parents, and commuters.

Paid time off

benefits include parental leave, volunteering, family care leave, bereavement, jury duty, and voting.

Support

benefits through Mental Health (free coaching and therapy sessions for employees and dependents), Employee Assistance Program, expense reimbursement programs, and more.
Other Perks include the company discount (50%), free shoes quarterly for retail teams, new hire company merchandise allotment for corporate, food/refreshments available for retail teams during shifts, employee referral bonuses.
Please apply with your resume & cover letter. We're excited to hear from you!
Diversity
Allbirds is an equal opportunity employer and makes employment decisions on the basis of merit. Allbirds policy prohibits unlawful discrimination based on race, color, religious creed, sex, gender identity, marital or veteran status, age, national origin, ancestry, citizenship, physical or mental disability, medical condition, genetic information or characteristics (or those of a family member), sexual orientation, pregnancy, or any other consideration made unlawful by federal, state, or local laws. It also prohibits discrimination based on a perception that anyone has any of those characteristics, or is associated with a person who has or is perceived as having any of those characteristics. All such discrimination is unlawful.