Product Manager Turbo Active Components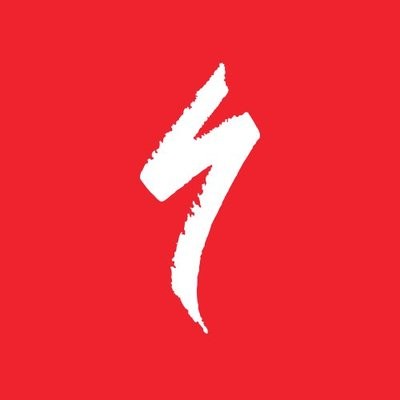 Specialized Bicycle Components
Product
Cham, Switzerland
Posted on Thursday, August 10, 2023
In line with the purpose of Specialized to Pedal The Planet Forward, The mission of the Active category is to earn the position as the discerning rider's brand of choice for our riders. By focusing on the rider's need for technically advanced products providing a performance benefit, the Active product team is relentlessly building the plan to deliver our next generation bikes that will achieve the category's and company's objectives. To do so, the role of the Product Manager is crucial to deliver a vision for the relevant platforms, align the different team behind a same goal, deliver new product within time, scope, and budget and maintain the product line to keep delivering revenue and profitability objectives from existing products as well.
The particularity of our riders is the range of different use cases that our bikes need to be able to solve for. It is not enough to build good frames and e-bikes systems. We also need to think about an ecosystem of components that will deliver the performance benefits needed from our riders. Components include racks, fenders, lights, saddles, grips and any on bike accessories like panniers and bags. (permanent and temporary).
How You'll Make a Difference
As a pivotal member of our Active category team, you will take charge of the following key responsibilities:
Components Ecosystem Strategy: Craft and execute a comprehensive strategy for the components ecosystem, identifying and addressing the critical challenges faced by our riders. Develop innovative solutions and determine the roadmap to implement them effectively.
Collaboration and Alignment: Work closely with Bike Product Managers, engineers, and designers to ensure seamless alignment on the components needed for each bike platform. Foster clarity and effective communication within the team.
Vendor Relations and Co-Creation: Engage with vendors to co-create groundbreaking solutions. Collaborate with internal teams to ensure the successful realization of these ideas and create a cohesive range of components that enhance the overall bike experience.
Solutions Assessment: Evaluate existing and forthcoming solutions to ensure they meet the highest standards. Continuously refine and improve our offerings to stay ahead in the market.
System Maintenance: Oversee system maintenance using Agile methodologies to streamline product development processes and optimize team performance.
Market Research and Rider Engagement: Conduct thorough market research and engage directly with riders to gain insights into their needs, preferences, and pain points. Utilize this information to drive innovation and product improvements.
Presentations and Communication: Lead product presentations to the sales team, marketing team, and other stakeholders. Clearly communicate product strategies, benefits, and unique selling points.
Long-Term Strategy: Collaborate with Bike Product Managers and Category Leaders to create long-term strategies that align with overall category roadmaps. Develop plans that ensure sustainable growth and success.
Exploration of New Technologies: Stay at the forefront of technological advancements in the bike and adjacent industries. Identify opportunities to incorporate new technologies into our products and maintain a competitive edge.
Competitive Analysis: Conduct comprehensive competitive analysis to understand market trends and benchmark our products against industry-leading solutions.
Supply Chain and Graphic Design Collaboration: Collaborate with the supply chain team to manage availability and SKUs effectively. Work closely with design teams to ensure attractive packaging, colors, and graphics.
Lifecycle Management: Oversee the lifecycle of components from inception to end-of-life considerations, including maintenance of the different system used to track lifecycle management. Manage aftermarket opportunities for all developed solutions.
Revenue and Profitability: Monitor and manage product revenue and profitability to ensure financial success.
Sustainability Focus: Integrate sustainability considerations into product development, ensuring that our solutions align with environmental and ethical standards.
What You Need to Win
To thrive in this role, you should possess the following qualifications and attributes:
Bachelor's/Master's degree in a relevant field.
4+ years of product development or product management experience.
Demonstrated product development capabilities, owning a product from brief to production and beyond.
Hands-on mentality with the ability to make daily decisions and drive projects forward.
Strong understanding of interdependencies among projects and their impact on other teams.
Strategic thinker with a focus on long-term platform and ecosystem development.
Attention to detail and commitment to delivering best-in-class products.
Exceptional negotiation skills and the ability to communicate effectively with internal and external stakeholders.
Atlassian suite proficiency, and experience with a Product Lifecycle Management tool such as Centric, Oracle or others. Strong MS Office proficiency, particularly Excel.
Curiosity, creativity, and a willingness to take calculated risks.
Excellent written and verbal communication skills in English. Knowledge of other languages is a plus.
Willingness to travel up to 20%.
Bike mechanic skills or experience within the industry are a plus but not required.
What we offer: We are a dynamic and multicultural team within an innovative and growing environment. You can look forward to a modern working space, lunch rides, social security- and many other benefits.
You are interested? We look forward to receiving your compelling application stating your salary expectation and earliest starting date. Please submit your application exclusively via our online career portal. Applications via e-mail, mail or employment agencies will not be considered.
Specialized Europe GmbH - Human Resources - Werkstattgasse 10 - CH-6330 Cham
First and foremost, we are riders. We share the core belief that bikes help make the world a better place. From product development and operations, to finance and marketing - every role at Specialized contributes to a culture of sustainable, global growth and innovation.
---
We want to increase representation of all races, genders, and body types in the cycling industry and are committed to building a diverse and inclusive workforce where all people thrive. We encourage everyone – especially those from marginalized groups – to apply to our job postings and help us earn the position as the rider's brand of choice. We are always looking for creative, innovative, and passionate people who are eager to contribute to our mission of pedaling the planet forward.
---