Chief Operating Officer / Director of the DREAM Experience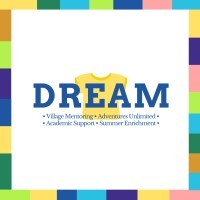 The DREAM Program, Inc.
Philadelphia, PA, USA
Posted on Saturday, September 9, 2023
The Director of the DREAM Experience is a member of our "People Operations" team. The person in this position is responsible for ensuring that all individuals engaged with DREAM have an unimaginably awesome experience, including ensuring that DREAM's variety of stakeholders build transformative relationships, have fun, feel capable, have a sense of belonging, and have purpose and meaning in their roles. The role focuses on developing and implementing resources and systems for high quality individual and team supports. The role involves frequent regional travel for site visits and in-person trainings and coaching.
The DREAM Program is committed to doing work that contributes to dismantling systems of oppression that affect our youth and families. This organizational commitment means that members should join this space with an intention of learning, unlearning, and diving into ways that your involvement will directly contribute to DREAM's mission of reducing the Opportunity Gap while also supporting youth in all of the diverse identities they hold. We seek members who contribute to The DREAM Program's diverse community, as having different perspectives, identities, and skills are what allow us to excel in our service. DREAM seeks members who are ready to engage in and foster an inclusive environment, and who strive to deliver culturally appropriate and relevant programming to the youth we serve. Incoming members and staff should understand that we serve marginalized communities, which means that it is imperative that diversity, equity, and inclusivity are infused into every aspect of our work as an organization.

Position Objectives :
Ensure Powerful Points of Entry (Training):

We believe that the manner in which people are introduced to our organization is one of the most important moments, setting the foundation for sustained enthusiasm, productivity, creativity and commitment. In service to creating this powerful point-of-entry:
You will lead development of all onboarding, orientation, and trainings for the variety of roles that support DREAM's mission. This includes college student volunteers, AmeriCorps Members, full time employees, board members, DREAM families, and other stakeholders.

You will establish a consistent cadence, environment, and platform for each of these points of entry.

You will cultivate an environment of "DREAMiness" for each of these points of entry by incorporating accessible silliness/fun, gamification, inspiration, and holding of participants in positive regard.

You will be responsible for overseeing compliance related to AmeriCorps and workplace policies regarding training sessions and renewal.

You will develop and oversee best practices of inclusive points of entry and systems that support all participants' sense of belonging in the organization.

Reinforce the DREAM Experience and Support Ongoing Learning:

You will train and coordinate with program staff regularly to ensure that best practices and positive environments are being maintained across regions and positions.

You will plan and coordinate the logistics of staff and board retreats throughout the fiscal year.

You will plan and implement regularly occurring celebrations and moments of recognition for stakeholders/volunteers/staff.

You will ensure a guided approach to trainings, support and recognition for DREAM mentors throughout the various phases of their DREAM experience.

Drive Internal Communication:

You will lead internal team meetings that serve to disseminate key information, support intra-DREAM efficiencies and bring our people together.

You will lead bi-weekly internal e-communications to support sharing of best practices and dissemination of key information.

Support Site Accreditation:

You will coordinate the components of site-accreditation to ensure high standards and quality across all DREAM program operations.
Preferred Skills and Qualifications:
At least two years of experience developing and delivering training for groups and/or organizations.

Demonstrated knowledge of best practices and protocols for strong training experiences.

Elevated awareness of issues of social equity and social justice with a commitment to continued learning as it relates to supporting and serving diverse stakeholders in a manner that establishes inclusivity and belonging in the workplace and in DREAM spaces.

Preferred ability and/or experience in DEI trainings.

Strong communication and listening skills.

An outgoing, enthusiastic, and authentic demeanor.

Demonstrated ability and excitement around incorporating silliness, fun, and joy into a work environment.

Excitement and passion around working in support of youth access to developmental relationships and resources.

Commitment to the mission of DREAM.

Desire to enhance existing skills and develop new skills necessary for the role.

Ability and willingness to regularly travel to our DREAM locations in support of volunteer acquisition.

Current driver's license, proof of insurance, and clean driving record.
Type of work/expected commitment:
This is a full time, salaried, overtime exempt position. The position will average 35-45 hours per week with relatively flexible weekday hours and occasional weekend events over the course of the year. Participation and leadership at regular multi-day employee retreats or multi-day out of area travel (to fulfill role responsibilities) are required.
Compensation:
$50,000-70,000, based on experience.

Employer Sponsored Health Plans - general health and dental.

Access to Employee Assistance Program.

Access to a Simple IRA with organizational matching.

Opportunity for advancement and professional development.

DREAM gear/uniform provided.

Reimbursements for work-related travel.
Work environment: This position operates in multiple spaces. The spaces included will often be an indoor environment, in both shared and remote workspaces. You will often travel to other regions, be present on-site with children, families, and volunteers, within the housing communities we serve, or on campus at the colleges we are partnered with. This role routinely uses computers, phones, and a variety of other softwares (design, databases, organization) for communications, systems, and program accountability.
Physical demands: The physical demands described here are representative of those that must be met by an employee/member to successfully perform the essential functions of this job:
This position requires comfort working in outdoor environments, regardless of the weather. This position can be active and frequently requires standing, walking, and bending.

While performing the duties of this job, the employee/member is regularly required to communicate with individuals who talk and hear.

The employee/member may occasionally lift and/or move items over 50 pounds.

While performing the duties of this job, the employee/member is regularly required to observe and comprehend using vision abilities that include close vision, distance vision, peripheral vision, depth perception and ability to adjust focus.
Travel: You will be expected to travel regularly to other DREAM regions in the Northeast and Mid-Atlantic.
AAP/EEO Statement: The DREAM Program is an equal opportunity employer and an incorporated 501(c)3 charitable organization. The DREAM Program prohibits discrimination and harassment of any type and affords equal employment opportunities to employees and applicants without regard to race, color, religion, sex, national origin, disability status, protected veteran status, or any other characteristic protected by law.
At will employment: The DREAM Program is an at will employer. Employment with The DREAM Program is voluntary and is subject to termination by you or The DREAM Program at will, with or without cause, and with or without notice, at any time. The policy of employment-at-will may not be modified by any officer or employee.