Senior Regional Manager, West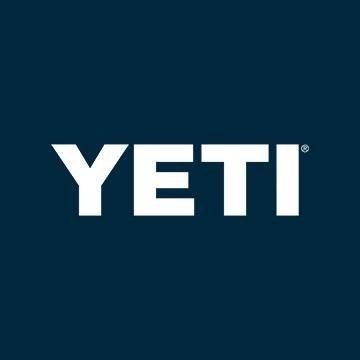 YETI Coolers
Remote
Posted on Wednesday, August 16, 2023
At YETI, we believe that time spent outdoors matters more than ever and our gear can make that time extraordinary. When you work here, you'll have the opportunity to create exceptional, meaningful work and problem solve with innovative team members by your side. Together, you'll help our customers get the high-quality gear they need to make the most of their adventures. We are BUILT FOR THE WILD™.
The Regional Manager, West is responsible for driving revenue, results and customer experience across a designated territory. The Regional Manager, West will hire, train, and develop effective teams, shape and execute operational standards, and work with cross-functional partners to develop business planning and the regional strategy. Ultimately, the Regional Manager, West is accountable for growing market shares across all product lines, driving brand awareness, and increasing profitability within their territory.

The Regional Manager, West will deliver excellent results and achieve goals month after month by developing effective store teams, ensuring operational standards are met on a consistent basis, and lead strategic business planning within their region. The Regional Manager, West communicates effectively, can translate strategic themes into concrete action plans, and provides consistent feedback to identify, prioritize, resource, and operationalize projects.
Position Type (See Workplace Approach Below): Remote
Responsibilities:
Build Effective Teams
Source, recruit, hire, and on-board top talent
Lead, develop, coach and motivate high-performing teams
Reinforce a culture of leadership and team excellence: training standards, succession planning, talent acquisition and employee retention
Spend time in both Stores and HQ; and provide coaching, and in-the-moment feedback to store teams and retail stakeholders.
Directly manage a team of people leaders across a designated region.
Set clear team targets and individual goals; hold teams accountable for driving performance
Create a culture of employee engagement and recognition of high performers
Drive Team Performance
Set clear targets and plans within your region; hold teams accountable by driving performance management with store leadership
Use reports and dashboards to make actionable business recommendations to store teams and retail stakeholders.
Proactively mediate and resolve customer concerns or escalations that require additional leadership support
Develop and execute daily, monthly, quarterly and yearly strategies to hit targets and drive profitability
Drive increase margin within the Region
Reinforce Operational Standards
Develop and reinforce high operational standards by coaching through and reinforcing targets
Maintain and reinforce Safety and Security standards by partnering with Loss Prevention and Security teams
Create a continuous improvement culture by actively collecting feedback, testing strategies, and improving customer flow in each location
Partner with logistics to optimize delivery processes
Utilize reports and dashboards to provide feedback to stores on strategic direction, as well as execute process management changes
Keep retail stakeholders informed through a regular cadence of emails and calls
Help control expenses, including staffing, supplies, and services
Strategic Business Planning
Build strong relationships with key retail stakeholders [Finance, Marketing, Visual Merchandising, Retail Operations, Talent, Recruiting, and Demand Planning.]
Develop commercial awareness of market and partner with local communities to create opportunities for growth
Lead conversation to provide consistent feedback to internal teams regarding sales processes, capacity, throughput, and gaps in the business.
Perform additional responsibilities as assigned by management to meet business needs

Qualifications and Attributes:
Bachelor's Degree or equivalent required, with at least 8 years of experience leading large teams in a high-growth, service-focused industry with multi-site experience
Demonstrated ability to inspire, influence, and hold teams accountable to achieve a common goal
Ability to prioritize, manage multiple projects, and adhere to business-critical deadlines
Innovative – unfazed by change, hungry to learn, resourceful.
Driven – effective at interpreting data, logic, and instincts to identify problems and execute solutions.
Trustworthy – Passionate dedication and ethical approach to management and operations
Collaborative - Successful history of building relationships; evidence of being a well-respected, trusted partner, and someone others want to work with
Excellent analytical, verbal and written communication, and sales skills
Prior P&L experience required
Ability to travel frequently
Must be able to stand or sit for 8 hours or more
Ability to work evenings and some weekends
75% Travel Requirement
US Workplace Approach:
Onsite: Role requires you to be onsite full-time.
Hybrid: Role requires you to be located in Austin, Texas and is a mixture of onsite and remote.
Remote: Role is full-time remote.
Approach may vary based on role.
YETI is proud to be an Equal Opportunity Employer.
#LI-EC1 #LI-Remote